News highlights: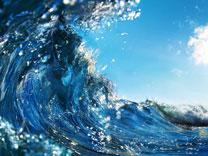 The Premium Saveroller Engobes made and distributed by KESER ITALIA are available in various formulations. They can be made to specific customer requirements. In the lyophilized version too, they protect surfaces from the possible formation of deposits and scale. Ideal for application with silicone rollers, they are indispensable for large tiles.
OUR STRONG PLUS
YOUR IDEAL SOLUTION
Experience
KESER ITALIA has a multi-year worldwide experience in the research of targeted and customized solutions for every customer needs and in the furnishing of special materials for the ceramic industry.
Research
Important innovations were reached by KESER ITALIA to improve the production processes of the ceramic industries. Our resercher study targeted solutions for the customer needs.
Special materials
KESER ITALIA develop since the beginning Hi-Tech products that combine high quality standards with our capability to develop formulation adjustments for every production needs of our customers.
Advice
Give advice to the ceramic industries is since the beginning our strong plus that make the difference between us and our competitors. Entrust KESER ITALIA to make a quality choice.
The products we customize basing on the specific needs of each ceramic industry that contact KESER ITALIA, are: